Introduction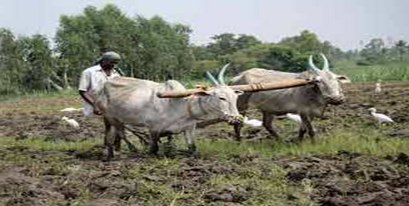 DEVELOPMENT OF INDIA LIES IN THE DEVELOPMENT OF VILLAGES..
-M.K.GANDHI
"Agriculture Development is nothing but Rural Development.."
Department History:
Late Shri Mahadevappa Rampure founder president of H.K.E. Society was a great visionary and the statesman, who wanted to bring social transformation through education in this backward region. Therefore he started revolution in the field of education through by opening Medical, Technical, Science, Humanities colleges in this region. Dr B G javali the former President of our society has started our college i.e "Smt Chinnamma Basappa Patil Arts and Commerce College" in the year 1983 with the help of local donors.
Rural Development has been receiving increasing attention of the government across the world. In the Indian context, India is primarily rural in character. Development means mostly Rural Development. Since about two third of population still lives and seeks employment in rural areas and contribute significantly to the development of country. Yet living conditions in rural areas have not improved significantly over the years. Hence Rural Development assumes special significance today.
Rural development subject was started in the year 1983 as one the optional subject for B.A. students. By the year 1984 most of the agriculture lands were irrigated by Upper Mullamari (Bhogavati ) Project. But majority of the people were illiterate, ignorant, socially, economically and politically backward. To bring social transformation through education the college as well as the rural development Dept. is working together to achieve this task. The department has also a broader vision of creating educated, enlightened and empowered rural students capable in solving all the challenges of modern world and also brings self confidence among them.
Today this this subject has acquired its own importance and so the university grants commission and K.P.S.C has made it possible for the young students to take Rural Development as an optional subject.
Library facility:
The department does not have a separate library. But enough volumes of books are made available to the students in the college library. The library has 495 books and subscribes periodicals like
Journal of Rural development
Yojana
Southern economist
Seminar
Economic and political weekly
University news
The department students are also been encouraged to go through the news papers and magazines to know current national, international affairs. The fallowing news papers and magazines are made available to students
Praja vani
Deccan herald
Samyukta karnataka
Vijaya karnatka\
Kannada prabha
Vijaya vani
Kranti
Vishwa vani
India today
Basawa patha
Best Practices
Motivate the students for higher studies.
The students are motivated to take part in the various competitive examinations
Revision of syllabus to slow learners
Future plans
Planned to start certificate course
Planned to conduct national level seminar
Planned to conduct inter collegiate quiz and essay computation.
ACADEMIC PROGRAMMS
Apart from chalk and talk using PPT, conducting seminars, group discussions periodical tests, invites experts to give special lecture for the advantage of the students. Books facility is provided at college library ,As a member of BOS the syllabus of all semester is revised during 2012-14.
Co-curricular activities: The department encourages the students to participate in NSS, Sports & Games, Extension activities like Eye camps and Blood donation camp etc.
Field Study: This subject is a unique one. It is not only confined to class room teaching and learning process, the department carries field work / project work in the rural areas on the prescribed syllabus (Topic) by the affiliated university and also on various issues like Illiteracy, poverty, bonded Labor., infrastructural facilities, Health and sanitation.. etc by which the students come to know the real facts about the villages.
Awareness Programs / Community Service: The department not only conduct field study and also carries the awareness programs in collaboration with the NSS unit of the college in the villages. The students of this dept participate in awareness programs on social evils, importance of Education, health and sanitation, bad habits, AIDS awareness etc. The dept feels awareness programs as institutional social responsibility.
Department of Rural Development
STUDENTS STRENTH AND RESULTS
The students entry level is good. Most of our students are coming from rural background and they belongs to scheduled cast and scheduled tribe, minority and economically weaker sections of the society.
| | | |
| --- | --- | --- |
| SL.NO | CLASS | STUDENTS STRENGTH |
| 1. | BA I SEM | 37 |
| 2. | BA III SEM | 25 |
| 3. | BA V SEM | 25 |
| 4. | BA III SEM (GE) | 30 |
Highlights of the department..
Organized state level seminar on " Socio economic conditions and development prospects of Chincholi Taluka". Funded by Hydrabad Karnataka Education Society.
Pro. Mumtaz ali khan former minister for minorities and WAQF govt. of Karnataka visited our department and delivered a special lecture on Rural Development.
The department has 495 books in the college library and subscribes the periodicals.
Students were taken to villages for their field work and are given required training for conducting the field work . The field work reports were submitted by the students in each semester.
Eminent scholars and senior professors were invited for special lectures and students seminar, internal tests and group discussions are organized.
Apart from chalk and talk teaching method Modern teaching aids like OHP, and PPT are used.
Question bank is updated in the college library and is made available to the students of the department
DEPARTMENTAL RESULTS..
| | | |
| --- | --- | --- |
| CLASS | 2017-18 (in %) | 2018-19 ( in %) |
| BA I SEM | 85.71 | 100 |
| BA II SEM | 100.00 | -- |
| BA III SEM | 94.44 | 94 |
| BA IV SEM | 94.11 | -- |
| BA V SEM | 92.30 | 100 |
| BA VI SEM | 95.65 | -- |


CALENDAR OF EVENTS FOR B

.A Ist ,IIIrd&VthSEMester
ACADEMIC YEAR 2018-19
CALENDAR OF EVENTS FOR B.A IInd ,IVth&VIthSEMester
ACADEMIC YEAR 2018-19
Faculty Details
| | | | |
| --- | --- | --- | --- |
| SL.No | Name of the Faculty | Qualification | Designation |
| 01 | Dr. C.V. Kalburgi | M.A.,SLET,Ph.D | Asso. Prof. |
| 02 | Smt. Shabana | M.A | Guest Faculty |
Important responsibilities held By Dr. C.V. Kalburgi :
BOS member Gulbarga University Kalaburagi.
BOS member Govt.First Grade College(Autonomous), Kalaburagi
BOE chairman Gulbarga University Kalaburagi.
BOE member Gulbarga University Kalaburagi.
BOE member Govt.First Grade College (Autonomous), Kalaburagi
Students welfare officer (college)
Students union advisor
Time table committee Co-ordinator
Time table committee member
Administrative coordinator (12 point programs)
IQAC coordinator
NAAC coordinator
Advisory member NSS Unit
Delivered Special Lecture
Contact Details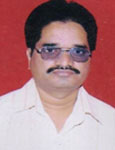 Dr. C. V. Kalburagi
M.A, SLET, Ph.D
Asso. Professor Dept. of Rural Development
Ph. No: 9449748225
E-mail : kalburgicv@gmail.com
Achievements And Placements
Placement record of the students:
The result of the department is more than 90 percent. The Gulbarga University Kalaburagi is not offering post graduation course in Rural development. Only some of the universities in our nation are offering this course . Their fore only those students who are economically sound enough are going to do post graduation in Rural development . So most of the students are persuing higher education in different courses like History, Pol science, master of social work, Master of computer application, Bachelor of education, bachelor of physical education etc.
No formal record exist, but department helps the students in placement and in higher education.